VoIP – Unified Communications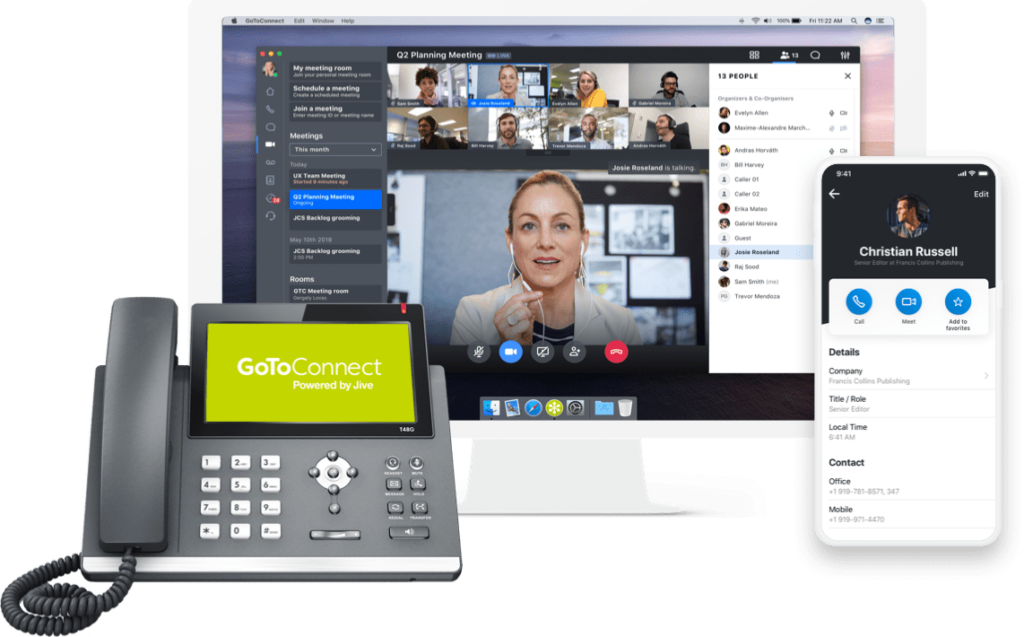 Featuring GoToConnect (formerly Jive) – We make it extraordinarily simple to communicate and collaborate. You can finally walk away from expensive POTS lines with the phone service! Utilizing the power of your current internet connection, your new VoIP phone system will connect you to your office in so many ways.
VoIP using GoToConnect features:
A cloud-based phone that can go wherever you are
An accompanying smartphone app to keep your office number on the go
Use your laptop as your office phone
Texting from your number via the smartphone or workstation software
Virtual fax capabilities
Video conferencing, with the ability to share your screen
Contact us today to learn how to decrease your phone bill and increase your phone features!
We are an official GoToConnect provider.